ALL THE LATEST NEWS FROM NAMM 2019
A look at the forthcoming DJ & Studio gear for the year ahead.

From 24th to 27th of January, the NAMM show in California looks at the very latest forthcoming gear, we bring you a look at the latest news.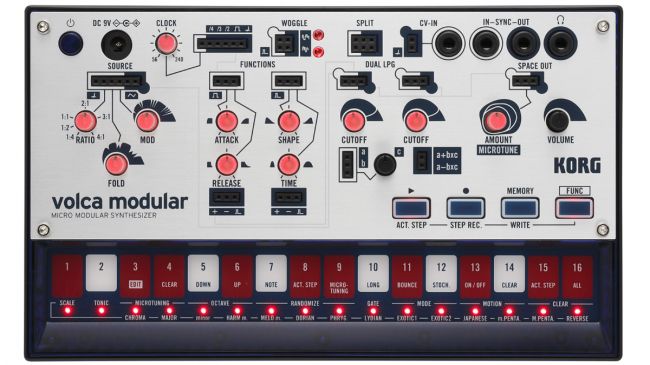 Korg unveiled another unit in their hugely popular Volca series. The Volca Modular is a semi-modular synth that offers analogue modules, digital effects & a sequencer. Hopefully released in Jan/Feb.
There are a total of 8 modules, including:
SOURCE: This consists of a triangle VCO carrier and a modulator. The complex overtones generated by FM modulation are sent through a wave folder circuit to add additional overtones, producing a distinctive sound. This module is important in determining the basic character of the sound of volca modular.
FUNCTIONS: This section consists of two function (envelope) generators. In addition to an ADH generator with attack, hold, and release, there's a Rise-Fall generator, also known as a slope generator, which not only applies time-varying change to the sound but also lets you patch the end trigger out back into the trigger in as a loop, making it usable as a VCO or LFO.
WOGGLE: This is a random signal generator containing a sample & hold circuit that uses pink noise as its source. Two outputs are provided, allowing it to output either stepped or smooth random noise.
SPLIT: This module distributes one input to two outputs. It can also be used in the reverse direction, combining two control or audio signals into one.
DUAL LPG: This consists of two low-pass gate circuits. Typical of the West Coast style of synthesis, the module packages a filter with an amp, allowing the brightness and volume of the sound to vary together.
UTILITY: This is a mixing scaling module that combines two signals in various ways. It can mix not only audio signals but also control signals, as well as inverting or attenuating those signals.
SPACE OUT: This is a stereo module that applies a reverb-like effect to the audio signal.
SEQUENCE: This module is for connecting to the internal sequencer. You can set the tempo, and select different rhythm divisions to output via the gate counter.
---
Room for one more drum-related Volca?

Korg seem to think so with the Volca Drum, a digital percussion synth that comes with a six-part DSP engine, with sounds being created with DSP-powered analogue modelling.

You can choose from various oscillator waveforms, including sine and sawtooth, then apply changes to them to create a wide range of "unexpectedly different" sounds. Release date has been set for March.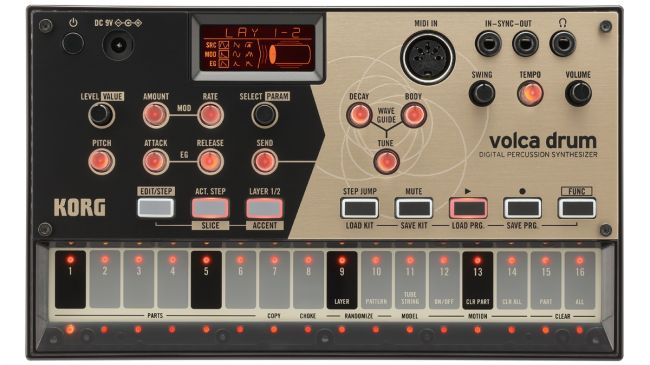 ---
Denon DJ are continuing their assault on the higher end DJ market with a teaser of something exciting.

Not much to go on so far but rumour has it this could be a 'Prime' standalone unit to rival Pioneer DJ's XDJ-RX2. If so that could be a real game changer!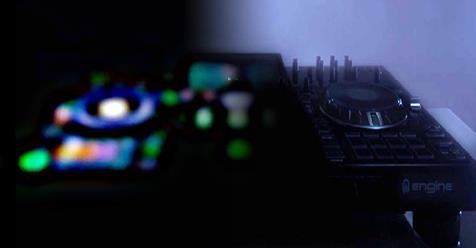 ---
Akai have dropped a video of a new product simply called 'FORCE'. Check that out here: