How did we get here?
The Journey began back in 1996 when three hard working DJ's from Bradford, West Yorkshire launched 'The Disc' - an independent Record Store specialising in 12" Vinyl for the booming UK Dance music scene - providing a specialist service for local DJs and those gigging across the world.
From a modest and unasuming shop amongst the gritty northern woollen mills we offered the best releases and promos available in underground dance music, and soon became a popular destination for aspiring, professional and in-demand superstar DJs alike to go to find the very latest vinyl cuts.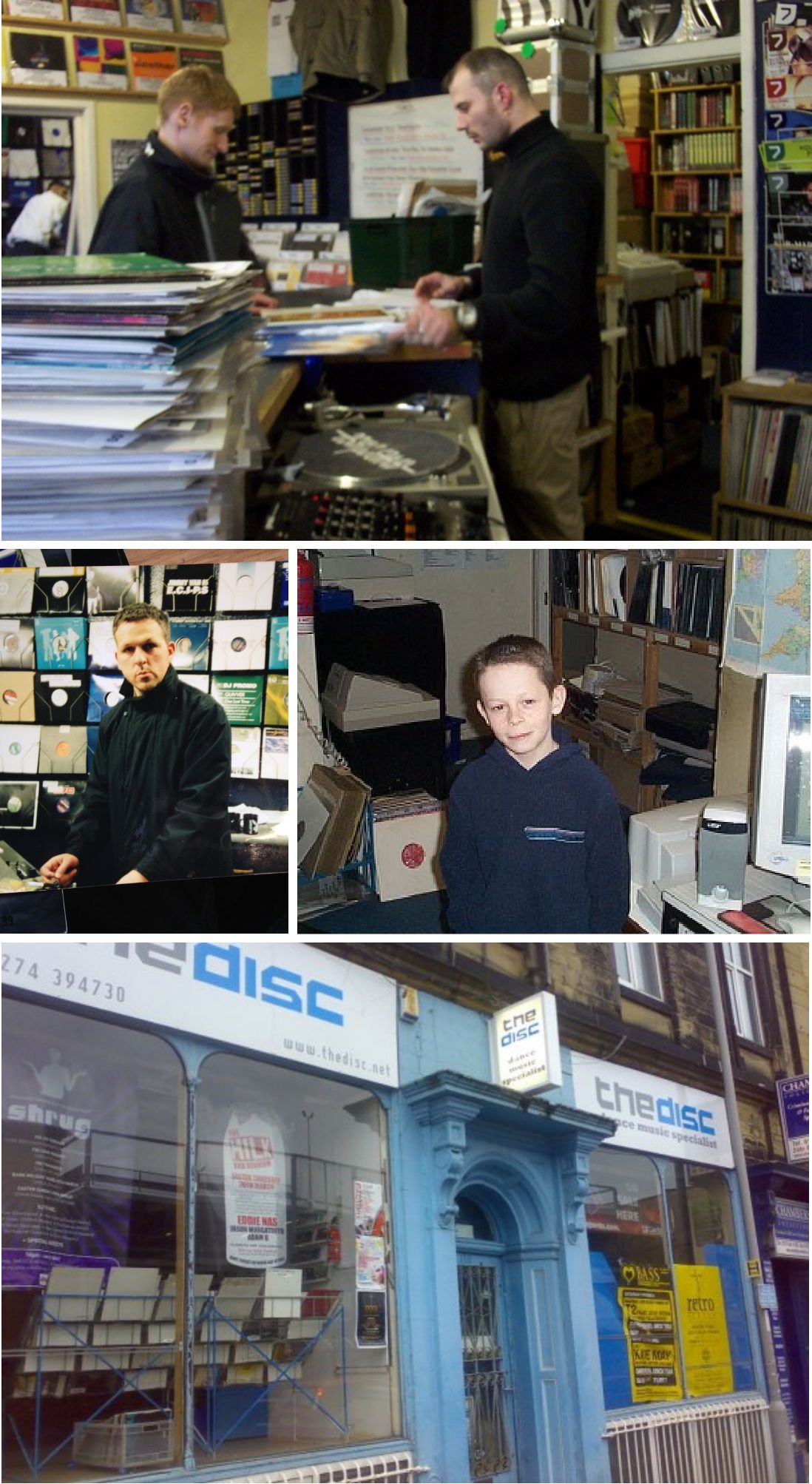 The Birth of The Disc DJ Store
The Disc ran successfully for a good period of time, but after 13 years at the forefront of the UK vinyl record scene times were changing, and it became obvious to us that DJs were starting to embrace the digital age of CDs and MP3s, and vinyl no longer ruled.
At this point, we took a different direction as two of the three original partners ventured off to pursue new careers, and the new and improved 'Disc DJ Store' was conceived. Building on our previous successes and reputation in the industry, the Disc DJ Store continued to serve the same customers, but this time with the focus instead being on the providing all of the digital equipment a DJ needs to perform their music.
The vinyl was gone, and in its place we added a range of the latest decks, mixers, headphones, microphones, cases and DJ accessories from all of the top international DJ brands. We significantly expanded the shop, adding inspiring modern showrooms full of all the latest tech - everything a DJ could ever need!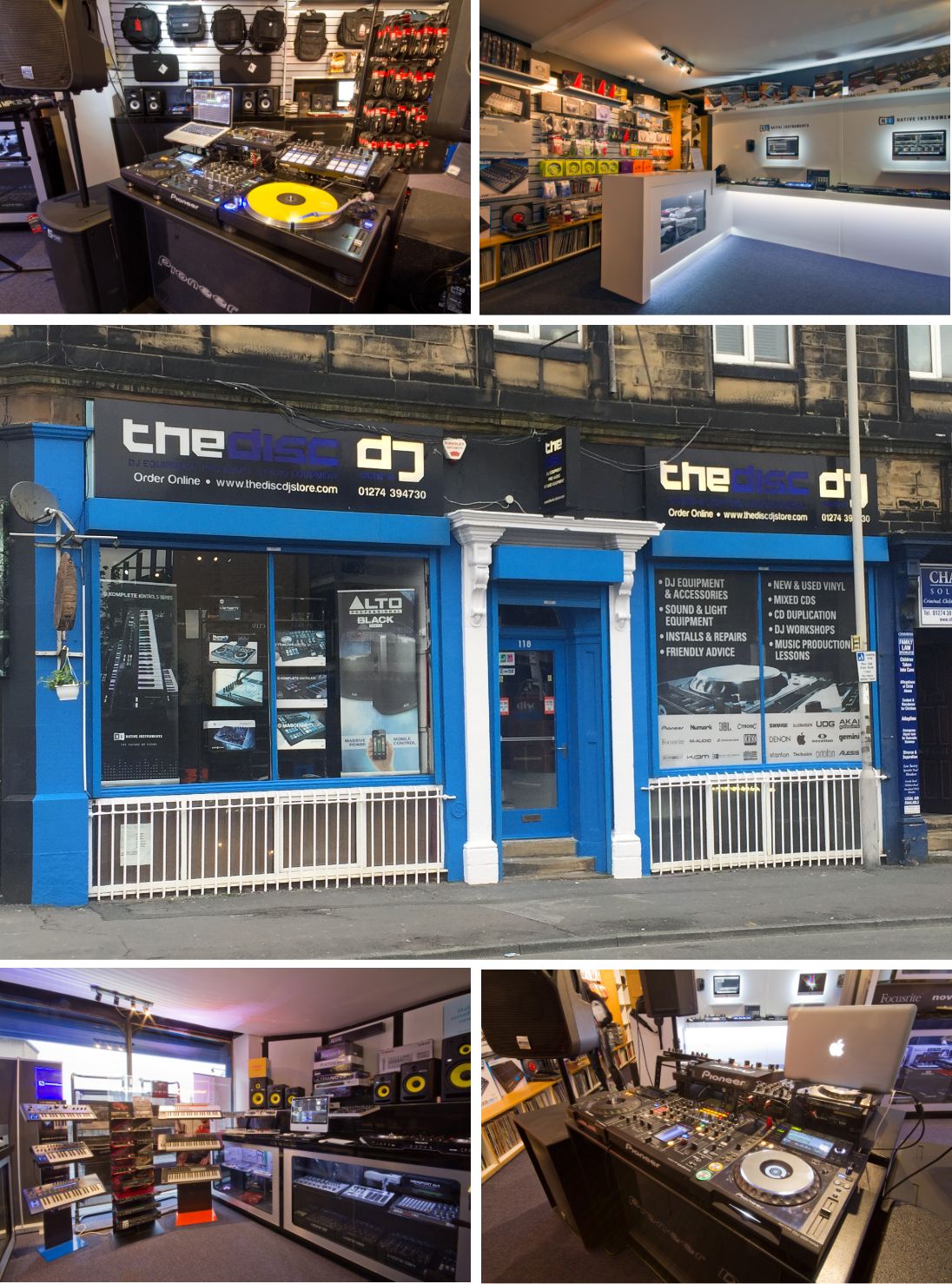 Further Expansion
In recent years we expanded the store further still, adding a wide range of music production equipment, software and digital instruments for music producers and DJs who were creating their own music or performing music live.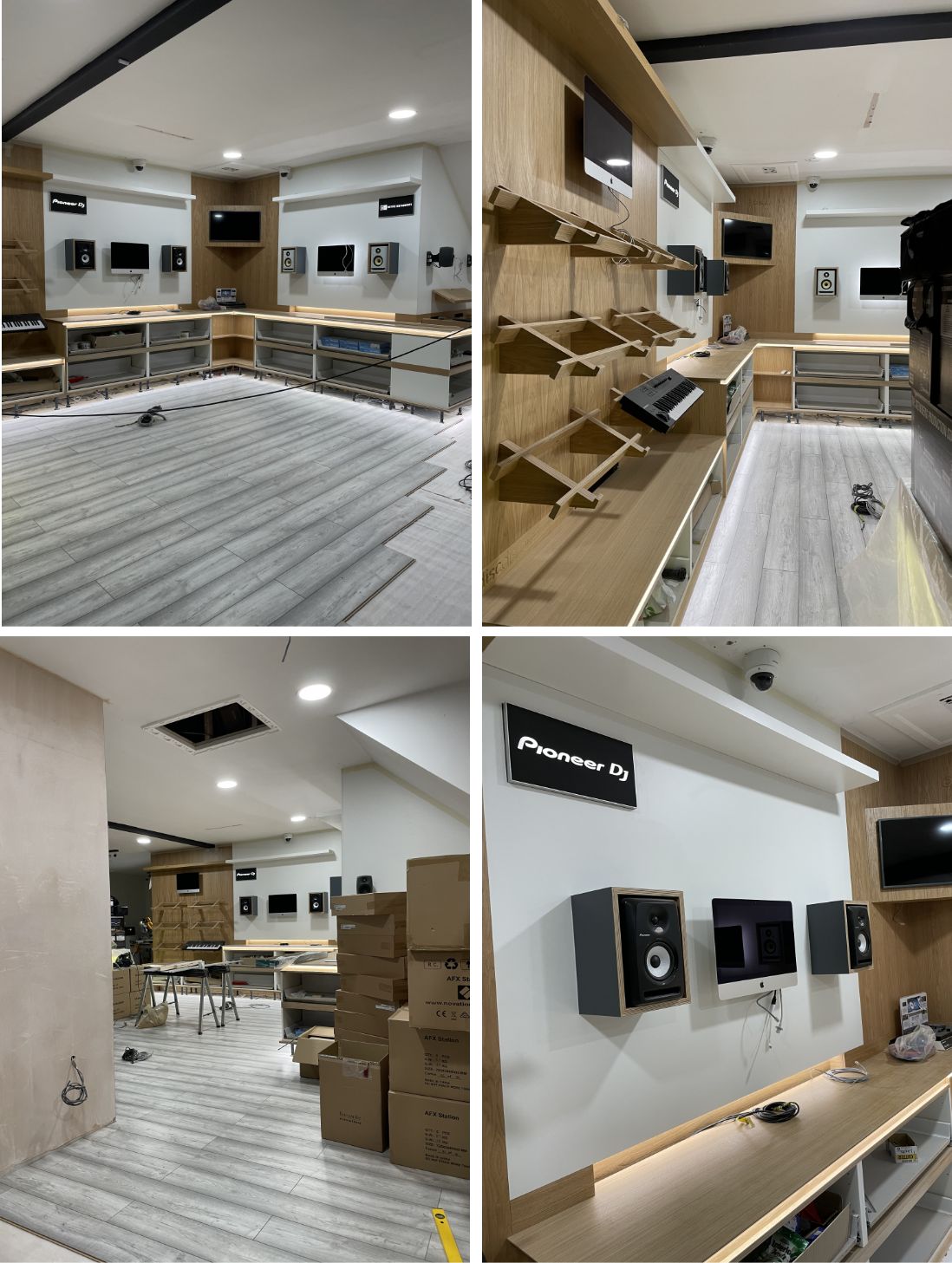 Today, The Disc DJ Store is an established popular UK DJ Equipment store with a huge range of in stock products that can be shipped by mail order to all corners of the UK (usually on a next day delivery service), as well as to Europe and many other international destinations. We also keep a substantial range of products on display for you to try before you buy, and for you to compare if you are not sure. Please give us a call if you want to come and see or try a piece of gear, we'll make an appointment for you and get the kettle on!
Authorised Dealers
Our products come from the best brands in the DJ and music tech world, and unlike many of our competitors, we are 100% UK official authorised dealers, so all warranties and guarantees are properly covered when buying from us. We are competitive on price, and will match any genuine price from another authorised UK dealer.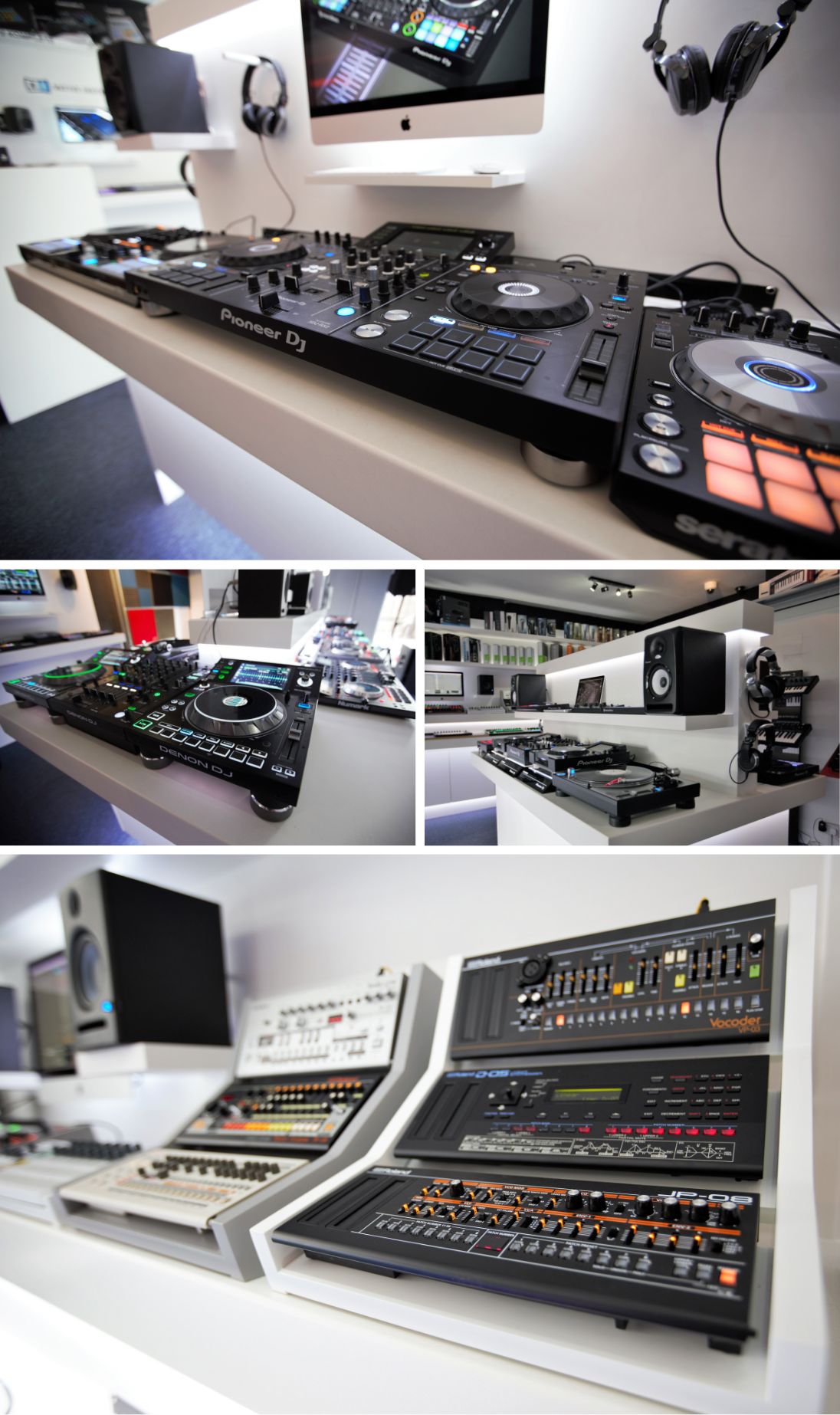 Excellence in Service
With many years spent working as DJs and music producers our team have accumulated a substantial working knowledge, and can confidently offer in-depth guidance and advice to anyone with questions about a piece of gear, beginner or otherwise, something many of our competitors often can't match.
We maintain a very informal friendly atmosphere in the store, and also over the phone. We are down to earth people who don't do "corporate", and we always have that super friendly approach no matter where you come from. If you need to phone us for any reason, we don't have an automated telephone system, so expect someone to answer the phone in person straight away.
We have one of the best Trustpilot review scores in the industry, consistently rated 5 out of 5 over many years, which we've earned through our belief in providing customers with the highest standards of service, helpful and impartial advice, and getting your new gear to you quickly. We are not another faceless corporate box shifter in a warehouse somewhere, we are a business with a personality, a history and a reputation you can trust. Check us out today!